Licheng Gu
Professor of Instruction
B.A., China; M.A., Australia; Ph.D., University of Oregon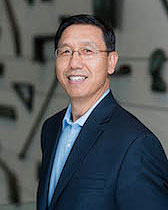 847-491-2760
1880 Campus Drive, Kresge Hall, Office 4-530
Professor Gu was born and raised in Beijing, China. He received his B.A. in China; his M.A. in Australia; and his Ph.D. at the University of Oregon, U.S.A.
He has 30 years of experience teaching the Chinese language in America. His research interest focuses on pedagogy and curriculum development.
In addition to publishing numerous articles, he is the author of four published books: Picture Characters: Learning Chinese Characters through Pictographs in San Francisco in 2006, Chinese with Lulu and Maomao in Chicago in 2008, 《美国汉语教学动态研究》Chinese Teaching in America: An Analysis of Its Past, Present, and Future in Beijing in 2019, Language Hacking Mandarin: A Conversation Course for Beginners (co-authored) in London in 2021.
Professor Gu also serves as East Asia Liaison in the Office of Vice President for International Relations. Professor Gu is the current Director of Northwestern's Summer in Beijing Program, and served ten years as Director for Northwestern's former Program of African and Asian Languages.
Back to top