Eunmi Lee
Korean Language Program Administrative Coordinator; Professor of Instruction
M.A., Indiana University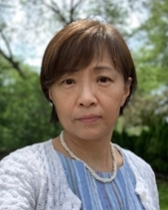 847-467-1323
1880 Campus Drive, Kresge Hall, Office 4-421
Eunmi Lee received her M.A. in East Asian Studies from Indiana University and attended Yonsei Graduate School of International Studies in Korea, where she studied modern Korean and Chinese history.
Lee launched the Korean language program at Northwestern in 1994. Since its inception, she has been teaching and developing the Korean curriculum for all levels -- first and second year and a special course for Korean heritage students with strong oral proficiency.
Her research interests are cultural studies and language acquisition.
Back to top