Daniel Majchrowicz
Assistant Professor of South Asian Literature and Culture; Director of Undergraduate Studies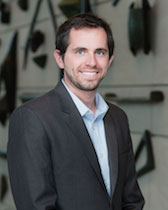 847-467-5829
1880 Campus Drive, Kresge Hall, Office 4-423
Daniel Majchrowicz (Ph.D. Harvard University, 2015) scholarly interests include Urdu literature, the history of Islam and Muslims in South Asia, travel writing, popular culture, and language politics.
His current book is entitled The World in Words: Travel Writing and the Global Imagination in Muslim South Asia. This project is a study of South Asia's global imagination as it was expressed in Urdu-language travel writing from 1840 to the present. In it, he argues that vernacular travel writing allowed for a broad swath of middle-class travel writers not just to describe the world as they found it, but to imagine it as they wished for it to be. Opening up this vast South Asian travel atlas, The World in Words introduces a new literary genre, unlocks new forms of literary subjectivity from long-ignored voices, and reveals new modes of circulation, mobility, and connection between India, Asia, and Africa. His most recent book, now in press, is A Tent of One's Own: Three Centuries of Travel Writing by Muslim Women, which he co-edited with Siobhan Lambert-Hurley and Sunil Sharma. This book, which was the recipient of a three-year grant from the Leverhulme Foundation, argues that travel was a key site at which Muslim women negotiated their relationship to Islam and the Muslim community. The book contains original studies, along with excerpted translations, from some forty-five women travelers. He is now beginning a new project on Hindi, Urdu, and the idea of what it takes to be a "global language" in the twenty-first century.
His areas of specialization in teaching include a range of courses on South Asian literatures, with classes on travel writing, Partition, Sufism and Islamic mysticism, language politics in South Asia. He also teaches courses on South Asian film, particularly on the representation of Islam and Muslims in Bollywood.
He is also a translator from Urdu, Punjabi and Persian.  
Books
A Tent of One's Own: Three Centuries of Travel Writing by Muslim Women. Co-edited with Siobhan Lambert-Hurley and Sunil Sharma. Bloomington: Indiana University Press, 2021. In press.
Selected Articles
"Malika Begum's Mehfil: Retrieving the Lost Legacy of Women's Travel Writing in Urdu," in the South Asia: Journal of South Asian Studies, October 2020.
"Fingernails Torn from Flesh: Intiz̤ār Ḥusain, Rām La'l, and Travel Writing across the India-Pakistan Border" in the Journal of Urdu Studies, October 2020. Forthcoming.
"Ideological Voyages: Nationalism, Colonialism and Subjectivity in the Works of Qazi Abdul Ghaffar" in On the Wonders of Land and Sea: Essays on Persianate Travel Writing. Ed. Sunil Sharma. Boston, Ilex (Harvard University Press), 2013.
"Traveling for Reform: Shibli Nu'mani's Journey to Constantinople" in Journeys: Indian Travel Writing. Ed. Somdatta Mandal. Creative Books, New Delhi, 2013. 
"Traveling to Acquire Knowledge," review of Islam and Travel in the Middle Ages (Houari Touati). Marginalia: Los Angeles Review of Books. May 27, 2014.
Back to top