Paola Zamperini
Associate Professor, Chinese Literature and Culture, and Gender and Sexuality Studies
Ph.D., University of California, Berkeley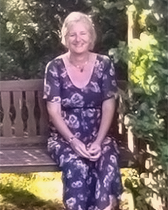 847-467-4593
1880 Campus Drive, Kresge Hall, Office 4-431
Paola Zamperini has a Ph.D. in Chinese Literature and Women and Gender Studies from the University of California at Berkeley. She was recruited by Northwestern University in Summer 2013 as the founding chair of the Department of Asian Languages and Cultures at NU and Associate Professor of Chinese Literature, after a decade at Amherst College. Her work during the first three years at NU focused on building the new department by recruiting tenure and teaching line faculty; on developing and launching the new courses of studies in Asian humanities at both the undergraduate and the graduate level; and on mentoring undergraduate and graduate students on pre-modern Chinese literature and gender and sexuality studies. She also served on the Kaplan Institute Council, and as director of the Asian Studies Graduate Cluster, and helped usher in the new ASGC certificate program in this role. She has been part of the GSS advisory board since 2014, and, as of Fall 2019, she began her duties as director of Graduate Studies for the Gender and Sexuality Studies Program, and in this role she serves on the GSS executive committee and its advisory board, leads the GSS graduate colloquium, and advises students in the GSS cluster and certificate program. Professor Zamperini has also benefited from the lively space provided by the reading groups, symposia, and events organized by the Sexuality Project at Northwestern(SPAN), and is a SPAN Curricular Fellow (2020-2023), with the project entitled "Global Pornographies: A Transnational Approach." In Winter 2020, she taught for the first time a course on the Ming novel Xiyou ji, Journey to the West, as part of the Northwestern Prison Education Program, and hopes to be soon able to teach again as part of this wonderful program in the not so distant future.
In terms of service to the field of Chinese studies, Professor Zamperini served as the pre-modern China book review editor for Journal of Asian Studies from 2016 to 2020; she has been involved with the ACLS/Luce Fellowship programs in a variety of roles since 2015. As of July 2020, she is part of the Luce/ACLS China Studies Advisory Group, tasked with the analysis of changes in the field (in topics and approaches, but also in options for career development), recommendations for including mentoring in the fellowship program, as well as the relevance of China studies to society and policy. 
Gender and sexuality studies are an integral part not only of Zamperini's training and research, but also of her pedagogy, and she has consistently divided her teaching at Northwestern between Asian Languages and Cultures, where she regularly teaches courses about pre-modern Chinese literature, dream cultures, fashion theory and histories, Buddhist literary cultures in East Asia past and present, contemporary Chinese fiction, cinema, and popular culture, and Gender and Sexuality Studies, where she teaches core courses such as Sexual Subjects: Introduction to Sexuality Studies, and Traditions of Feminist Thought (Fall 2020), and graduate seminars like Deleuze, Desire, Guattari, and Sexuality. Because of the interdisciplinarity of her training and research, most of her courses are co-listed with GSS. Her pedagogical mission is to create learning environments imprinted by the methodologies and approaches of feminist and queer theory, whilst preserving and deepening engagement with Chinese and East Asian cultural traditions, past and present.
To date, she has written and published extensively books and articles about representations of prostitution, female suicide, fashion theory and history, pornography, and spiritual resonance, in Chinese literature and culture and beyond. She has (too many?) works in progress, including a monograph on gambling and gender, and another on fashion and desire in early modern literature. Zamperini recently completed her manuscript Sinopornologies. Writing Sex in Late Imperial Fiction, and hopes to live to see the day it is published.
Keywords: Chinese literature, gender and sexuality studies, pornography, feminist theory, queer studies, fashion theory and history.
Selected Bibliography
A Family Romance: Specters of Incest in Eileen Chang's "Xinjing." Prism (2020) 17 (1): 1–34.
"Ties that Cut. Alter/native Portrayals of Chinese Women" (in Chinese), Global History Review,special issue on "Women and gender from the global perspective," China Social Sciences Press, 2019.
Fashion, China, and Trends: A Critical Perspective, with Tina Mai Chen, China Policy Institute, Nottingham University, July 17, 2015. 
"Teaching with Tankas," co-authored with Maria Heim, in the catalogue Picturing Enlightenment: Tibetan Tangkas in the Mead Art Museum at Amherst College, 2013.
Lost Bodies: Prostitution and Masculinity in Chinese Fiction, E. J. Brill, Leiden, 2010.
A Dream of Butterflies? Shoes in Chinese Culture, in A Cultural History of Shoes, Berg, 2006.
"On Their Dress They Wore A Body. Fashion and Identity in late Qing Shanghai," in the special issue "Fabrications", edited by Tina Mai Chen and Paola Zamperini, positions, Duke University Press, 11.2, 2003.
Il Libro dei Tre caratteri, Sellerio, Palermo, 1992.
Gli strani casi del Giudice Li, Sellerio, Palermo, 1991.